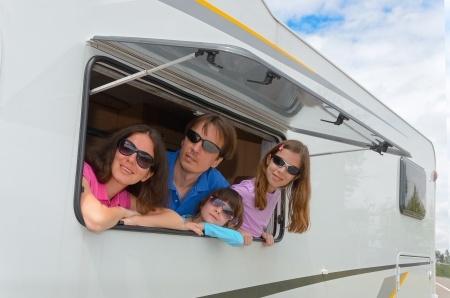 Sometimes taking to the road to travel across the country is an adventure, and sometimes, it's a necessity. But whatever reason you are packing your things and embarking on a long road trip, there are a few precautions, and items that should be added to your to-do list. The more prepared you are, the more safe you will feel, and then all that's left is to enjoy the journey.
Here are a few tips to make your first road trip a safe and successful journey.
Check the Fluids in Your Vehicle
Make sure that whatever vehicle you're driving, is serviced, and that you get your fluids checked. Make sure that your vehicle's oil is at a safe level. Check all your hoses, and be certain that they are well connected, and that your battery connections are clean. You don't want to end up driving through the desert and find out that you have a loose or corroded hose. These things are simple to check, so have them checked before getting on the highway.
Pack a Simple Repair Kit
A small, basic repair kit with screwdrivers, a hammer, vice grips, some duct tape, and some wiring to help reattach a get-away muffler, are good items to have on hand.  There are many roadside survival guides that can help you with making a suggested list of items.
Grab Some Apps
We now live in a technology age with many useful apps for iPhones and Androids, that are helpful to travelers on the road. Most are free or cost just a couple of bucks to download to your phone. We suggest Car Talk's Breakdown Lane app. This app will show you the nearest mechanic shops in any specific area.
Plan Time for Rest
Everyone takes off thinking they can drive straight through to save time and money, but rest is highly important. Don't dare to think that your reflexes and reaction time is the same at midnight, as it is at 10 in the morning. And if you are naturally nocturnal, be sure to get your needed sleep during the daytime hours.
Pay Attention to Your Gauges
The gauges on your dashboard are there for very good reasons. They alert you when fluids are low, when you need to stop for gas, and when there may be engine problems. Be sure to take a regular glance at your gauges to make sure that all is well with your vehicle. If you see an alert light come on, head for the nearest auto shop.