Something that comes along with living in the U.S. is the freedom and adventure of the open road. It gives us the feeling of exploration and independence. What better way to travel on the long road than doing it in an RV.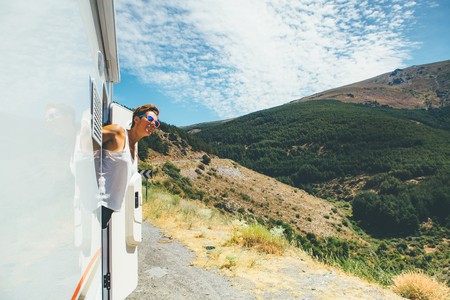 Hop in the RV and take these routes
The United States has some of the best road trip routes to go on, especially for the adventurous.  Hopping in an RV on these routes will take you on an adventure of a lifetime:
Route 66 – This route takes you from Chicago to LA and is over two thousand miles of the open road going through the country.
Pacific Coast – This route takes you all the way on the west coast from Seattle to San Diego giving you the best view of the Pacific Ocean.
Oregon Trail – This is a giant to tackle. This stretches from Portland all the way to Cape Cod. This insane trip gives you the opportunity of a lifetime to see some of the most amazing places in the country.
Road to Nowhere – This route is a straight shot from North Dakota down to South Padre Island, Texas. Covering many different landscapes, this is one of the most breathtaking trips.
There are plenty of more cross-country road trip routes in the United States. You just have to pick which one is best for you and your RV.
Why Do the Trip in an RV?
It is always a good idea to take some people on a long road trip.  An RV is the best way to do this because it makes the trip much easier not being stuck in a crammed car with your friends or family. An RV is a home on wheels, and when you're traveling thousands of miles sight-seeing, it makes for the perfect adventure.
For all your RV siding needs, please contact Hemet Valley RV at 951-765-5075. We can help you with lamination, siding, and storage for your RV.