As the popularity of solar energy grows along with the major environmental benefits, we wonder how we can harness the renewable energy power of solar for RV travel. It's actually quite attainable. If you're looking to harness energy while boondocking or going on long RV camping trips, solar energy from panels is the right way to go.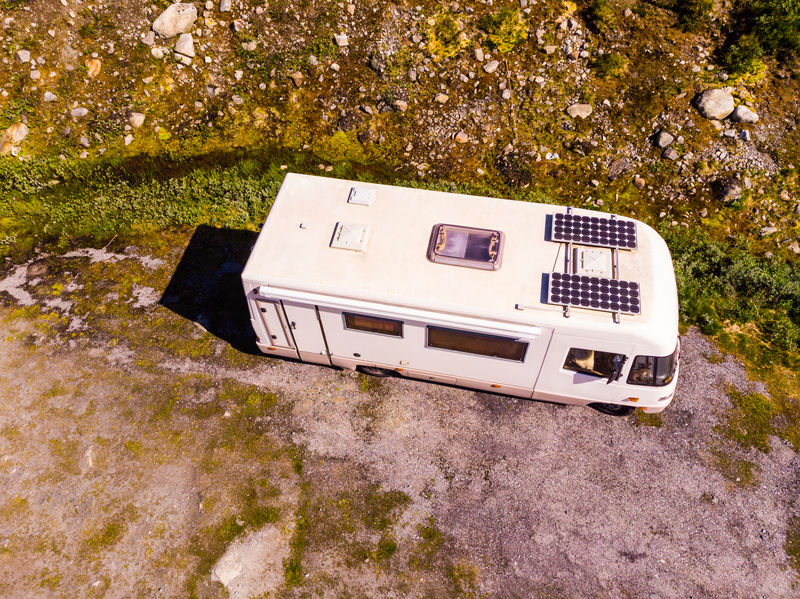 Solar Panel Setup
You'll need a few things before you start using the sun to power your RV. You'll need to invest in solar panels, a charge controller to prevent overcharging the storage system, solar batteries for storage, and an inverter to convert DC electricity to AC electricity. 
It's recommended to research successful experiences with installing a solar energy system for your RV.
The Benefits of Having Solar Panels
Traveling in an RV, you understand that power hookups are crucial to be able to make RV camping successful. Investing in solar panels makes everything that much easier to travel.
Here are some major benefits:
Less Noise Than a Generator – Solar panels are quiet, which is great when you're out camping and getting in touch with nature.
Better for the Environment – Having solar energy power is significantly better for the environment. Generators bring an issue of carbon monoxide poisoning into play if a malfunction occurs.
Long Term Investment – Investing in solar panels to power your RV will allow you to save a significant amount of money in the future.
Makes Boondocking Easier – Boondocking is a great way to travel in an RV, but there are some struggles with it. Boondocking is when you camp out in the wilderness without any hookups. With solar panels powering your RV, Boondocking becomes a walk in the park, and it gives you the freedom to travel wherever you want.
Hemet Valley RV
At Hemet Valley RV, we have been supplying the RV repair industry with custom siding and doors for RV's. If you're in need of some new siding, contact Hemet Valley RV at 951-765-5075 today!