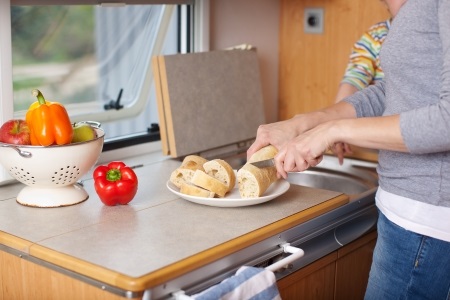 So you've decided to take vacation on the open road in your RV? You're certainly in for the trip of a lifetime, but unfortunately, it can sometimes come at a cost.
Hemet Valley RV has some tips on how you can make the most of your RV trip while staying within budget.
Decorate the RV on a Budget
We all want our RV to feel like home and we'd encourage you to personalize your RV so that it feels like it belongs to you. However, instead of purchasing all brand new decorations for your RV, take a few pieces from home with you. Bringing along a few of your throw pillows or favorite picture frames can help home feel within reach.
Stick to Dining In
The beauty of having an RV is that not every meal needs to be eaten out. Take advantage of your RV's kitchen and whip up some easy meals whenever you can. You can make soups, pastas, sandwiches, and a variety of other option that will be much cheaper than stopping to dine out on a daily basis.
Consider an RV Trip During Shoulder Season
Shoulder season is considered the "off" season where there are typically less tourists in your destination of choice. While this usually means it's not peak weather or it might not be a convenient time to travel, you can cut costs because admission prices to certain attractions are usually lower.
Give Boondocking a Chance
Boondocking is when people can camp for free on public land that is available specifically for this purpose. Many new RV owners are unaware that you can do this! Find out where there are boondocking sites and save the nightly campground fees you'll have to pay otherwise.
Hemet Valley RV is the leading provider of trailer siding and RV storage. To talk to one of our specialists, call (951) 765-5075 or drop us a line via our contact form.