Vintage trailer restorations have been on the rise recently. People are using the opportunity to remake an old Shasta or Traveleze as their little camping escape, a project that involves as much elbow grease as it does love.
One way to tell these are gaining in popularity, if you have you haven't seen more of these little travel partners on the road, is their growing presence at car shows and in start-up businesses that cater to these restoration projects.
The vintage style of the trailers have become so popular, in New York City people can actually rent a restored 1960s "canned ham" Shasta and take it cross-country with them. The company, Goodness Travels, appeals to the cross-country camper who may not have the money or space to own a camper. Now they can take a vintage camper to the Catskills, or all the way to Colorado.
Most people, though, would prefer to own rather than rent and there's a few reasons why.
The nostalgia of having a working, vintage trailer.
Having a project to work on.
Lots of them don't take up a lot of space.
Saves money in the long run.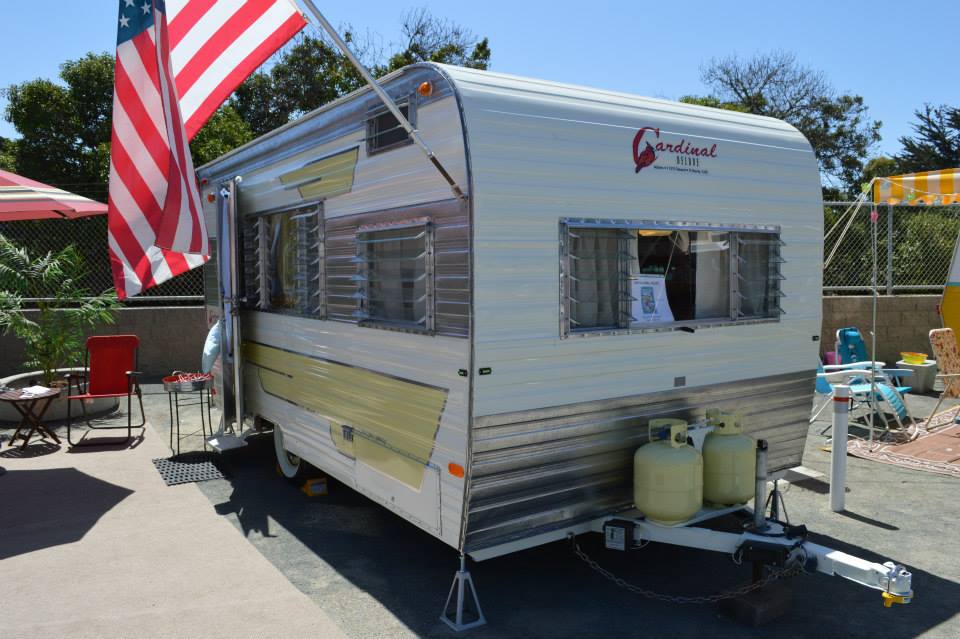 Finding a project can be easy as a drive down a country road where an old, abandon Shasta or trailer may be lost in someone's backyard, or you might be able to find one online at an auction. Some of these RVs can cost very little depending on their condition, but that's the fun part — envisioning an old Shasta become a 21st century camping outfitter.
It's like building a little home complete with a stove, counter tops, bed, sinks, radio, windows and RV siding. Once complete, she's ready to hit the road. Remember, people aren't restoring the vintage trailer to its original fixings, but customizing with modern amenities to fit your needs and lifestyle.
Expect a project to take a few months to complete if only working on it during the weekends, and expect spending a few thousand dollars depending on your budget, but you'll have a vintage trailer that's just as modern as the new ones, with that classic look people still can't seem to get over.
Remember, if you're thinking about restoring a vintage trailer as part of your next project, make sure the elements stay out by getting your aluminum trailer siding from Hemet Valley RV.