With millions of Americans who enjoy RVing, it's no surprise that many people still have their '90s and early '00s RVs on the road. However, after 20 years of sun and rain – and countless miles – you may end up needing to replace a section of your camper's siding. While you could just fit any old piece in to make it work, with our color band siding, we may be able to help you make a perfect match.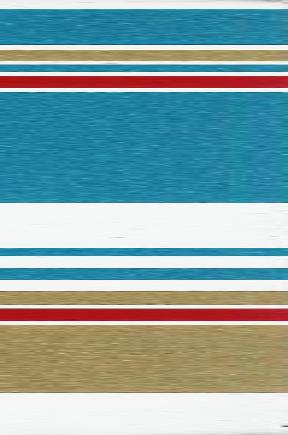 Color bands can easily be damaged or faded on an RV from sun exposure, scratches from branches, or scrapes from tight spots in campgrounds. Most often, repairing damaged color bands isn't an option, but Hemet Valley RV has a selection of original color bands available for a number of common styles of RV.
These color bands are straight from the manufacturers and were made contemporary to the campers, as well. This means that the bands are sure to fit correctly, both in terms of the color pattern and siding shape, so you can easily swap in a new section of these siding bands replacement sections on your RV as needed.
In our color band inventory, we have stock for many different model years of Curtis Industries, Fleetwood, Forest River and Skyline RVs. Our selection is limited, though, and changes frequently, so be aware that any pattern design marked with NLA is no longer available for purchase.
Browse our selection of RV color band siding online now or contact us at 951-765-5075 to ask about any ordering any of our color band styles today.