A gateway between the American South and the bustling big cities of the Northeast, the Mid-Atlantic States offer a perfect mix of cosmopolitan, classic Americana tourism and relaxed southern charm. A populous region with plenty to do and see, including one of the nicest baseball stadiums in the major leagues at Camden Yards, the Mid-Atlantic are a must see.
Washington DC
Nothing makes a road trip more American than a visit to the American capital of Washington DC. See all the monuments printed on US currency in person, from the Jefferson Monument to the Lincoln Memorial. But DC is so much more than just tourism. It's a bustling city full of community nuance and more restaurants you could imagine. So after you've seen the sites and taken in the culture of one of the many Smithsonian Museums, cool your heels in one of the many local restaurants to take a bite of the local culture.
Ocean City MD
The Mid-Atlantic region boasts some of the nicest seasonal weather in the country. It also boasts some of the cleanest ocean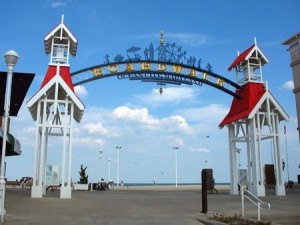 beaches on the entire Eastern Seaboard. Among them is Ocean City, Maryland. A perfect mix of tourism and bohemian culture, Ocean City is where to spend your summer.
Perched on the shore of the Atlantic Ocean, Ocean City's pristine, manicured beaches offer the perfect getaway and- when weather's permitting- even makes for a perfect place to surf. And don't forget to check out the boardwalk. Full of kitsch, recreational beach toys, bars and great food, the boardwalk brings to the beach a carnival like atmosphere every day of the summer.
Luray Caverns, VA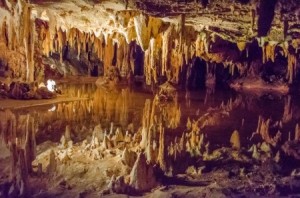 As close as you're going to see to the Martian planet in the heart of good 'ol Virginia, USA, the Luray Caverns offer a spectacular site to behold. Cave-wall-to-cave-wall of stalactites and stalagmites appearing to have frozen in time, the Luray Caverns compose the largest network of caverns in the eastern United States. A nearly incomprehensible site to see, some of the thousands of formations in the Caverns are larger than a Mack Truck.