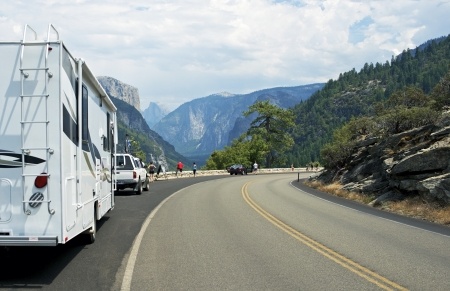 RV traveling is more than a vacation to some, for these people it is a way of life, and it's a chance to see the country first-hand. While on the road, many RV owners stay connected through the art of blogging. While one party takes the wheel, the other takes the keyboard. Together, a journey becomes a story for the rest of the world. If you plan to start RV blogging, or would just like to read the adventures of other RV bloggers, consult our list (below) of the best RV blogs to follow.
---
Linda and Dave Sand travel fulltime in a Winnebago. As Dave drives, Linda blogs on the ups and downs of RV life, and life on the road.
Dan and Patty Chance are another married team. This couple is a pair of adventure seeking RVers. Beyond traditional life on the posts, Dan and Patty keep us entertained. A former California Highway Patrol Officer, Dan has some great stories up his sleeve
This is a great option for anyone new to life on the road. Tim and Mary Johnson are working together to transition from life in a house, to life on the road. Follow their journey and maybe even learn a thing or two for yourself!
Written by Judy Bell, who lives life on the road. This blog covers Judy's travels with her dog Emma. The blog consists of her travels, as well as stunning photography of the life she encounters.
Perfect for the glamping and RV restoration fanatics out there, LVT offers tutorials and advice for the DIY RV enthusiast.