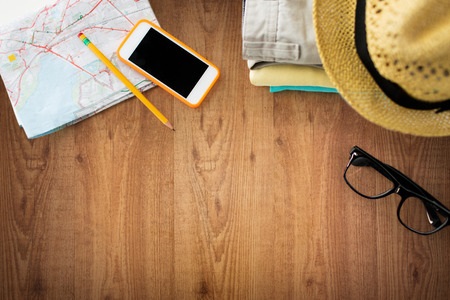 On this blog, we've told readers that 2018 is the Year of RV, as a new generation of travelers are taking up the RV life in hordes. Millennials are returning to the roots of American leisure, with a curiosity and spark to travel that we haven't seen in decades.
Here at Hemet Valley RV, we couldn't be happier seeing the number of RV lovers growing and expanding. But there's another part to this modern story of RVing that we can't forget to mention: Harvest Hosts.
Harvest Hosts is a smartphone app that allows RV owners to find overnight locations to sleep that you wouldn't expect otherwise.
'Off the beaten path' is the name of the game here, as such accommodations range from an alpaca farm run by nuns in the middle of Kansas to an old movie set on 63 acres of land. The point, its founder, Joel Holland said, is to curate an experience that brings you and your RV to new places.
In an interview with Good Morning America, Holland said the app is "ripe for this generation of travelers who want something new for their Instagram feeds." And if that's up your alley, you may want to check out the Gulf Coast Gator Ranch, which is exactly what it sounds like: an alligator farm with access to the Museum of Osteology, which features bones from all over the world.
It's this sort of unique location that is at the heart of Harvest Hosts. You'll have access to parking at breweries, vineyards, and farms across America—hundreds of them at your fingertips, which can turn a basic itinerary into one filled with adventure, and exploration. And it'll make you be thankful that you, too, joined the RV revolution that's happening right now.
At Hemet Valley RV, we're happy to get behind anything that gets people out on the road in their RVs. So we're thrilled about Harvest Hosts. If you're planning your next RV trip, don't forget to stop by and let us get you ready for next great RV adventure.