If you're looking to invest in an RV for the family, you never want to rush into buying the first RV that you see. Investing in an RV is a big commitment, but it can be a pretty easy decision if you do it right. It's important that you don't overspend on unnecessary accessories. First and foremost, you should always look at how and what you're going to use the RV for. Making a list of uses for the RV will help you make a decision on how much space you'll need as well.
Here are some tips on how to choose the right RV for you and your family: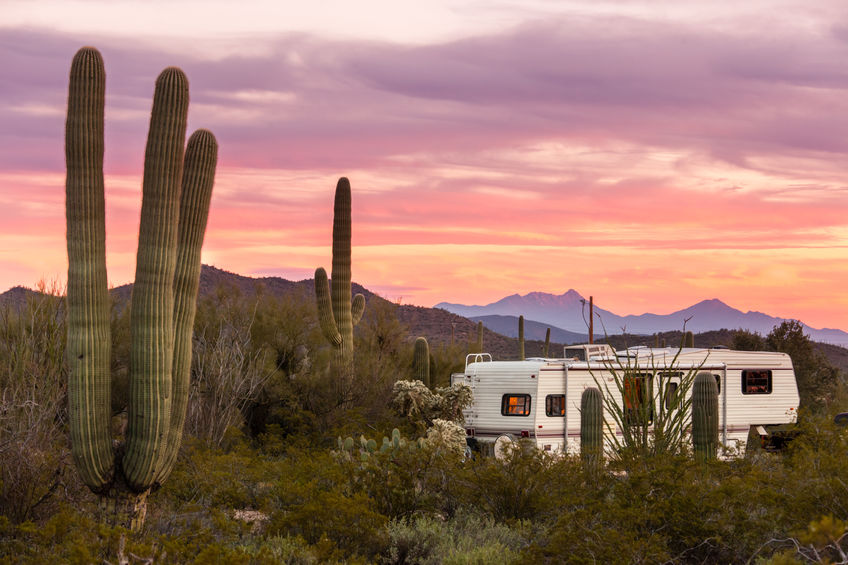 What Will the RV Be Used for?
The first question to ask yourself is what will you be using the RV for? Most families who invest in a recreational vehicle have the desire to use it for road trips, camping trips, visiting national parks, and visiting family that may live across the country. Purchasing plane tickets for the entire family can be rather expensive. With an RV, it can be cheaper when it comes down to fuel.
How Much Space Do You Need?
Space is essential when it comes to purchasing an RV. You want to make sure you have enough space for you and your family without spending extra money on space you don't need. Think practical when you invest in an RV. Obviously, RV's aren't necessarily practical, but when it comes to space in the RV, don't go overboard.
What Type of RV Do You Want?
There are plenty of types of RV's that you can choose from. First, you'll have to decide if you want to purchase a used or new RV. Brand new RV's run rather expensive, so it might be a good idea to find someone with a used RV that would like to part ways. Now, with this you'll need to make sure you're not purchasing a vehicle that will die in a year. You need to make sure it doesn't come with a headache of repairs. On the bright side, if the RV just needs an exterior makeover, Hemet Valley RV can help make RV siding and door repairs.
We suggest you do plenty of research on the types of RV's and sizes before you start searching. Make a list of wants and needs, and then you can start shopping around for used or new RV's.
How Much Are You Going to Use the RV?
This is the toughest question you'll ask yourself. If you have a dream of traveling in an RV, you have to make sure you won't just use it for one trip and then let it sit in your driveway or storage for years after. If you and your family enjoy camping more than once a year, an RV could be the right move. It's always important to make sure you have the time and desire to use your recreational vehicle. If you do, it can give you an opportunity to see the whole country and all the beautiful land it has to offer.
In Need of RV Siding & Storage?
One of the best things about owning an RV is the fact that Hemet Valley RV in California has been providing the RV industry with RV siding/door repairs and RV storage space for those who need a place to put their RV when they're not using it. We encourage everyone to not leave the RV in storage for too much time in-between trips. If you are in need of some siding repairs, contact Hemet Valley RV at 951-765-5075 today or visit us online for more information!