There are many Americans who are purchasing RVs today and using them to travel the country, and it's not just the expected retirees who are enjoying the road tripping lifestyle; an increasing number of millennials are buying RVs too, as the thirst for cheap thrills and satisfying interest rates continue to drive the push.
If you are one of the many thinking about buying an RV and are looking to finance it, you should be smart about your investment.
Here are a few tips for financing an RV that will keep you on the right track.
Improve your credit score as much as you can before you buy.
Your credit score is ultimately going to determine the financing terms you receive when you purchase an RV. If your credit score is low, you might not get the best deal on an RV. Rather than rushing into a situation where you're going to have to pay more in the long run due to your credit score, you should work on improving your credit score over time to improve your chances of getting a lower interest rate. Your patience will pay off tremendously in the end.
Find the best interest rate possible.
There are some people who turn to a bank to secure financing for an RV. There are others who turn to an RV dealership to do it. Which one is best? It really all depends, and there's a chance the two financing options could give you very different offers, depending on your credit score and your past relationship with them. In reality, you should apply for loans from both and then accept the stronger offer. Doing that could create some competition that will end up benefiting you.
Consider putting down a larger downpayment to cut your costs.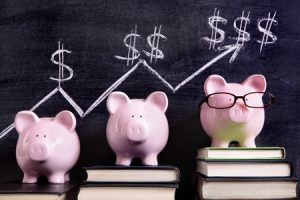 Both banks and RV dealerships will often reduce their interest rates to those who choose to put down a larger downpayment on an RV. If you weren't thinking about putting a downpayment down, you should reconsider it. The process might involve paying a little more money upfront, but it will usually result in lower payments overall.
Once you have secured financing for an RV and have purchased one, you will want to store it properly and make sure you maintain it to keep to preserve its value. Hemet Valley RV can help you with this part of the process. Call us at 951-765-5075 today to hear about what we can do to assist you with your new RV.