Owning or renting an RV gives you a home on wheels, which means there are many advantages when traveling with the family or friends. Done the right way, you'll be saving yourself money that you may have spent on other essentials needed without an RV.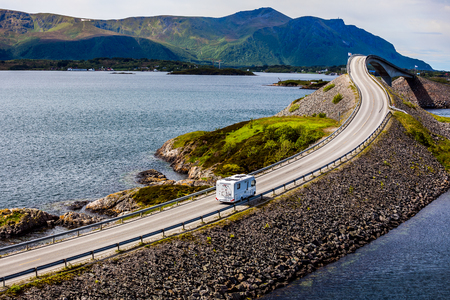 The Minimalistic Travelers
Keeping it simple while traveling in an RV is fairly easy to pull off considering you have your home on wheels. By this, we mean you should be packing the necessities for your road trip.
Cutting costs by grocery shopping beforehand will save you money because you won't have to eat out. Treat the family to a nice meal out, but make sure to minimize how much you spend on food by getting travel snacks and food to cook in the camper.
Traveling in the off season of RVing is quite awesome considering you may not have to pay more money at campsites and possibly national parks. Speaking of national parks, grab your national park passes a head of the trip!
Always pack the essentials and a little bit extra just in case. When it comes to clothes, prepare for the weather whatever it might be. Having an RV gives you plenty of space to bring extra needed items in case of emergencies.
Prepare for breaks and malfunctions: This is a great way to save yourself some money. If you go into the trip knowing some handy skills to fix problems that may happen to the RV on the trip, you won't have to dish out that money to a mechanic.
Pick the Right Destinations
Having a simple plan for your destinations on your trip is the safest way to save money. Mapping out the "must-see" spots and researching costs is important. This doesn't limit you to just these spots. If you have a route mapped out, you can still leave the option to add destinations along the way.
Fueling: Having designated fuel spots is a must. This will save you time and a headache. Make sure you know where you can fuel up and empty waste.
Another tip on preparing for an RV trip is to make sure your RV is in tip-top shape. If you need your siding or entry door replaced or repaired, talk to Hemet Valley RV to get the job done before.
Hemet Valley RV
At Hemet Valley RV, we specialize in siding repairs and manufacturing for the RV industry. We can provide storage and parts such as entry doors and molding & rails. Contact us at 951-765-5075 before your big RV road trip!