Filon / Fiberglass Siding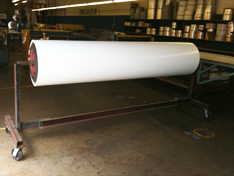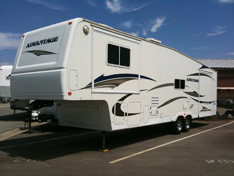 ---
We stock Lamilux 1000 and 4000 in 102″ rolls.
Lamilux 1000 (.045)
- Most popular, standard filon exterior skin
- Bright high-gloss white with slight fiber hair texture
- Stocking 102 inch wide rolls
Lamilux 4000 (.065)
- High-glossed, polished look mostly used on luxury RV's
- Stocking 102 inch wide rolls
Both Lamilux 1000 and 4000 can be laminated to Luon (single 1/8″ layer or double 1/4″ layer).
For front walls we can laminate to Unicore, which is a cardboard type product that can be scored to make it bend to the contours of your front profile and top wrap.
Below is an example of how we measure our Unicore skins: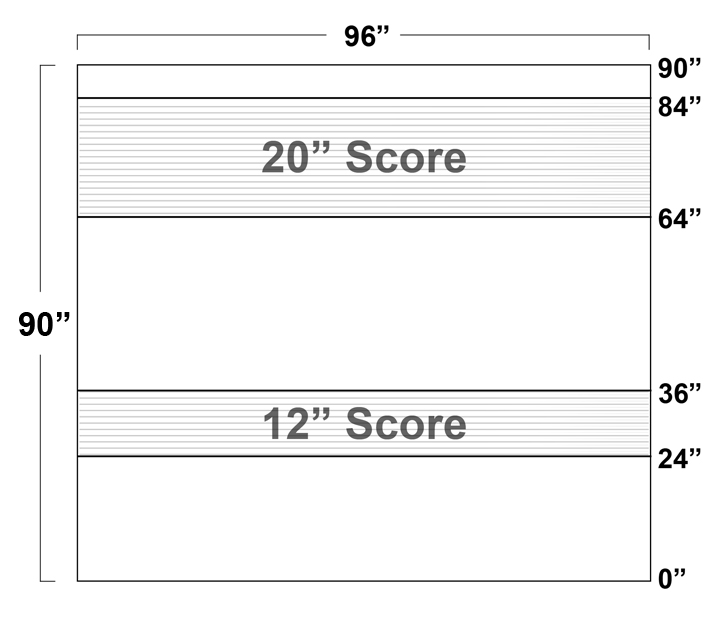 Hemet Valley RV: Fiberglass Hallmark RV Siding and much more
Welcome to Hemet Valley RV, your number one source for fiberglass RV siding services, proudly serving the state of California. For more than 5 years, we have been the go to source for our professional services and have been growing both as a company and as experts in the RV siding industry since. We value you each and every one of our customers and understand the importance of building long working relationships and earning your repeat business.
Fiber Glass Hallmark RV Siding in California at Hemet Valley RV
From Hallmark RV siding to siding for Ragen Toy Haulers, we carry the widest selection of siding options for almost any RV or travel trailer. Just browse through some of our siding options and you will see what we mean. If you can't find what you are looking for, don't worry, we can probably locate it for you. Our experience, professionalism and customer service are what make us the go to source for fiberglass RV siding in California.
So when you are in need of fiberglass RV siding in California, look no further than Hemet Valley RV. Thank you for taking the time to browse through our website. If you have any questions about our products or services, feel free to contact us by phone or email. You can reach our office by phone at 951-765-5075 or by email at hvrvmetal@verizon.net.
We look forward to working with you in the near future!